Red Skin Syndrome: Stop The Suffering
A continual avalanche of new and long-suffering "eczema" patients who have found me over the Internet has prompted me to begin a new website and blog. The simple fact is that these patients are unique and identifiable through many simple and time-tested methods. They do NOT have eczema but instead are manifesting symptoms of another kind.
Natural bodybuilding: shoulder exercise – barbell rear deltoid row Legit drugs store elbow pain joint bodybuilding – olds college.
The doctors that these patients have seen believe that they are treating chronic eczema when indeed they do not recognize that their patients have severe vasodilation and redness from the steroids that they themselves are prescribing! Their patients have developed Red Skin Syndrome (RSS) and a topical steroid addiction (TSA) from using the increasing amounts and strengths of the corticosteroids prescribed to help them.
The time has come for eczema societies and physicians to stop exposing these patients to dangerous misguided therapies.
I will dismiss detrimental recommendations, invalid explanations, and other faulty advice and on the part of many physicians.
I will discuss the appropriate methods to make the right diagnosis that will lead to a CURE for Red Skin Syndrome.
The blog will be based on my life experience and medical practice solving the problem of Red Skin Syndrome one patient at a time over the past 35 years. The content of each blog will address a specific topic in the scientific understanding of Red Skin Syndrome and the ordeal of topical steroid addiction that so many patients continue to experience. There will be ongoing commentary on the misdirected myths and the often misguided medical advice and therapies that exist on the topic including raising caution about enlisting patients into new drug studies that are treating the wrong diagnosis and can potentially cause even more harm to patients.
My goal is to end the current tragedy of needless patient suffering. It may take the patient months or even years to recover but the reward is a lasting cure.
ABOUT DR. MARVIN RAPAPORT, MD
TESTIMONIALS
Marvin Rapaport is the man!, this group wouldn't exist without his work, no-one would even be aware of the condition if it wasn't for his expert knowledgable and dedication… He's the best dermatologist to go to about this. Should be given a medal for all the suffering he's ended as a result of his discoveries. No one else understands this condition more than he does.

– Douglas Maddy
Thank you from the bottom our families hearts for the work you do and the help you provide Rss sufferers. My daughter is fully healed and would never be living the like she is now with out the Rss community and your involvement in that. Today she turned 7 and has perfect skin and is able to enjoy being eczema free.

– Kirsten Lyle
DIAGNOSES & DERMATOLOGICAL TERMS CONCERNING 'RED' PATIENTS
Red Skin Syndrome

RSS (Red Skin Syndrome)

TSA (Topical Steroid Addiction)

Steroid Addiction

Steroid Withdrawal

Eczema

Atopic Dermatitis

Red Scrotum Syndrome

Vulvodynia (Painful & burning in the vulvar area of women)

Atrophoderma (Thinning of the skin)
SKIN ON FIRE • New documentary covering Topical Steroid Withdrawal Syndrom (TSWS).
Drawing on 35 years of experience treating patients suffering with Red Skin Syndrome, I will include an array of patient histories, photographs, patient stories in their own words, appropriate comments from the dermatology literature, and details on physicians in the world who understand this problem and are willing to help. I know that you will find yourself and your tale on these pages and I am confident that you will find the cure that will end your suffering. Every patient that I have seen, over 3,000 in 35 years, has been cured or is on the road to recovery. I look forward to this adventure together.
Original article was published by Practical Dermatology in November 2019: https://practicaldermatology.com/articles/2019-nov/topical-steroid-addiction-in-dermatology-today. An article, "Topical Steroid Withdrawal in Atopic Dermatitis" appeared in the August 2019 issue of Practical Dermatology®. I had several concerns about the information, content, [...]
In the past 5 years, approximately 350 RSS patients from all corners of the USA and from around the world: Europe, Asia, and South America have sought consultation with me. These patients have either flown [...]
Nitric oxide has important roles in the body. This chemical attained star status in the 1980's when it was discovered that it is a key molecule in the cardiovascular system that helps keep blood vessels [...]
QUESTIONS AND ANSWERS WITH MARVIN J. RAPAPORT, M.D.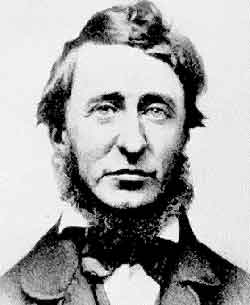 The man who goes alone can start today; but he who travels with another must wait until that other is ready, and it may be a long time before they get off.
― Henry David Thoreau